Houston Endodontic Treatment and Surgery
Endodontics is an important aspect of overall dental care that helps to more effectively deal with diseased or injured teeth. While a primary dental care provider can offer solutions when it comes to diseased or injured teeth, an endodontics can offer more complete and thorough treatment and solutions for teeth that have been injured. In many instances, a general dentistry care provider may refer patients to an endodontist for further consultation and treatment. This ensures that patients are able to explore all options in terms of dealing with tooth related injuries or disease.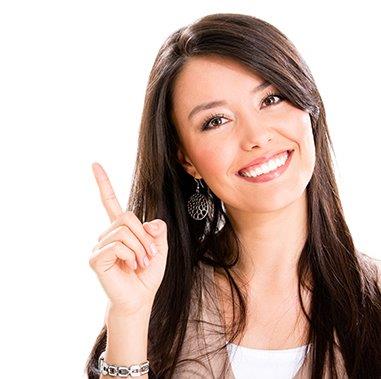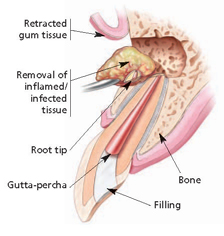 Most importantly, endodontic treatment can improve and maintain one's smile. It also helps to ensure that patients are able to continue eating the food that they enjoy the most, without the need for continued dental work. The good news is that when quality care is performed by an experienced endodontist, root canal therapy can last for decades and even a lifetime. Endodontic treatment and procedures fall into several key categories. For example, root canals are considered one of the primary types of endodontic treatments.
A root canal is a procedure that is designed to preserve a tooth by removing the source of pain or infection. In this case the source is the actual pulp or interior of the tooth root. Once this has been removed it is replaced with a filling material and properly sealed to ensure long-term durability. In addition, endodontic retreatment and procedures are often performed as a way to correct problems that have arisen from prior root canals or endodontic treatment. Retreatment is a proven strategy for saving a tooth that might otherwise not survive. When retreatment is not an option, endodontic surgery is sometimes performed.
Surgical procedures of this nature are intended to remove the source of pain, which is the tooth root itself. In most cases it is just the tip of the tooth root that is surgically removed. While each patient situation is unique and different, endodontics can determine the best course of action for individual patients.
Cracked teeth are another type of injury that often requires the services of an endodontist. Perhaps one of the most important aspects of addressing endodontics is that of urgency. Those who have experienced some type of traumatic tooth injury or ongoing tooth disease should seek out an endodontist or general dental care as soon as possible.
Please visit our FAQs to learn more about endodontic treatment or call our Houston TX office at (281) 416-4024.