What Are The Side Effects Or Symptoms Associated With Root Canal Treatment?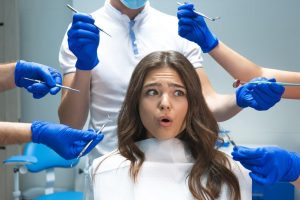 Root canal therapy is one of the most routine types of dental procedures performed today when it comes to modern dentistry services. That said root canal recovery time and overall symptoms and side effects can vary substantially from patient to patient. Here are just a few of the more common types of symptoms and side effects associated with routine root canal treatment. Keep in mind that a typical endodontic treatment requires two visits to your dental care provider. In between treatments there may be some mild discomfort or a limited amount of sensitivity.
Virtually Any Pain Will Resolve In Usually Just A Few Days
The discomfort however mild may include everything from a slight chronic ache to more noticeable ongoing pain. The good news is that simple over-the-counter medications can alleviate virtually all of the discomfort associated with this type of dental treatment. In addition, just about all of the pain will resolve in usually a few days. Along with generalized pain, some swelling and inflammation may occur. Swelling and discomfort typically appear together following this type of dental treatment. The good news is that in most cases the swelling and inflammation will subside in just a few days.
The Healing Process Begins Almost Immediately
Finally, sensitivity may be an issue with regard to endodontic care. Following root canal related treatment, a patient's mouth may experience a measured amount of sensitivity associated cold or heat. The area may feel tender or sensitive when eating or drinking. As with the other symptoms associated with this type of dental care, in most cases they will subside within just a few days. Keep in mind that the healing process begins almost immediately. Taking over-the-counter medications and keeping the treated area clean while being gentle with the area that was recently treated will serve the patient well. To learn more about the root canal endodontic care in Houston contact South Houston Endodontics today.
The following two tabs change content below.
Dr. Kevin K. Sameti
Dr. Sameti received his bachelor of science in Biology from the University of Houston, his dental degree from the University of Texas Dental Branch (Houston), and his Certificate in Endodontics from the Temple University. He is a Clinical Associate Professor at the University of Texas Dental Branch in Houston, where he volunteers to teach soontobedentists art and science of endodontics. He is a specialist member of the American Association of Endodontists. He also maintains membership in the American Dental Association, the Texas Dental Association, and the Greater Houston Dental Society. Last but not least, He loves saving teeth and takes great pride in his work!
Latest posts by Dr. Kevin K. Sameti (see all)